On #NationalDoctorsDay, who better to spotlight than Dr. Anthony Fauci. He has been the Director of the National Institute of Allergy and Infectious Diseases since 1984. Dr. Fauci has attacked a list of diseases including HIV/AIDS, Ebola, Zika, and currently is leading the fight against COVID-19. Born in Brooklyn, New York, Dr. Fauci was raised by his Italian father, Stephen and his half-Italian, half Swiss mother, Eugenia.
With COVID-19 attacking the country of Italy harder than most, many Italian-Americans are taking pride in the fact that an Italian-American is leading the fight against the disease here in the United States. So I am going to join the parade and boast about Dr. Fauci. Here is what makes Fauci an Italian-American (mush) to be proud of:
provided advice to 6 U.S presidents
In 2019, Dr. Fauci was named the 41st most highly cited researcher of all time
Dr. Fauci ranked 8th out of 2.2 million authors for being cited the most in the field of immunology (according to the Web of Science)
Received:

Presidential Medal of Freedom
National Medal of Science
45 honorary doctoral degrees
I thank Dr. Fauci and all doctors for their sacrifice to benefit others. You can have all the money in the world, but without health, you would not be able to able to enjoy it. So again, thank you doctors for all the work you do to keep people healthy.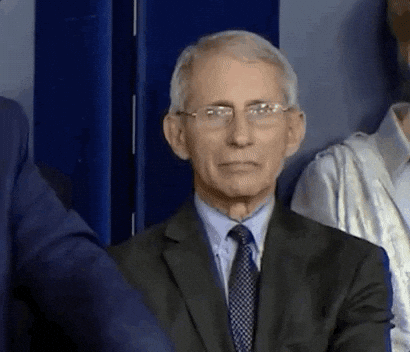 (Sorry, I had to.)
Sources:
https://www.niaid.nih.gov/about/anthony-s-fauci-md-bio
https://en.wikipedia.org/wiki/Anthony_Fauci